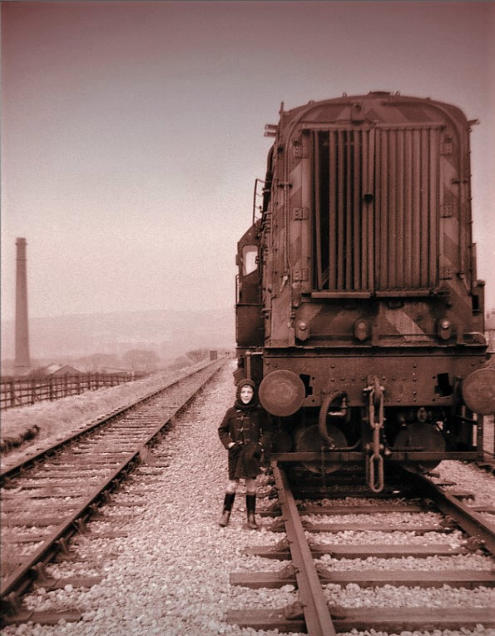 Feniscowles Station was adjacent to Livesey Branch Road and like Brinscall the station was
elevated above the surrounding area. The railway crossed Livesey Branch Road over a
bridge. The station had a large goods yard close by with 6 sidings and a goods shed. The
reason it was large was because there was two paper mills close by, those being Star Paper
Mill and Sun Paper Mill. Due to the geographical conditions it was not feasible to run sidings
directly to the mills.
Also there was produce to be transported from the local farms. There were no industrial
sidings around Feniscowles.
In the summer of 2010 I was walking on the canal towpath at Withnell Fold when I met a
cyclist. We got chatting and this website came up in our conversation and he asked if I
had any photos of the Chorley - Blackburn line, explaining that his Father had worked on the railway. I said I had and we
exchanged emails. I now know that his father was Alec Radnedge and he was the signal man at Feniscowles. The family had
moved into the station house there in 1956. During his time there he received a commendation for his quick thinking in
halting/holding a passenger train at Brinscall due to a landslip near Feniscowles - the railway embankment had slipped into the
nearby canal.
Feniscowles was the last section of the line to be operated because deliveries of goods for the paper mills were still being
made. Those deliveries ceased in 1968 and the line closed. The Radnedge family stayed until 1974.
If you see this Stephen, I do hope you like all the photo's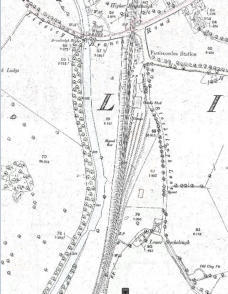 1967 - there was a derailment on the line and a steam crane was sent to re-rail it. This is the view from the signal box and Feniscowles Station is in the
distance. To the right of the engine is the goods shed. The rails of the Chorley bound mainline have been lifted and are laid out ready for removal
Feniscowles Station on 11/4/1957 The bridge just beyond the platform crosses over Livesey Branch Road. Note too, the steepness of the decline
down to Cherry Tree. This, and the photo below are the only close up photo's I have seen of Feniscowles Station - and I am indebted to Mr RM
Casserley for providing me with, and allowing me to use these photos from his Father's extensive collection.
11/4/1957
This photograph is taken as the train is pulling out of the station on its way to Cherry Tree. It shows the full view of the station, As at all the stations
along this line, the original signal boxes were Saxby and Farmer signal boxes and built at the end of the platforms as can be seen here (in front of
the goods shed). Later, with the introduction of block signalling new boxes were built further away from the stations, bd the original ones used for
storage.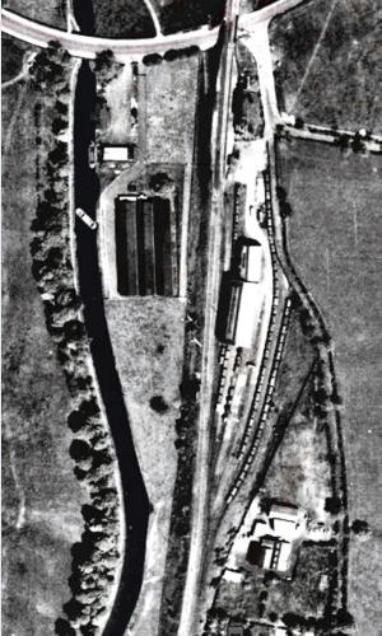 An aerial view of Feniscowles Station taken in the early
1960s Feniscowles was always a busy station, not for
passengers but for freight. As can for freight. As can be
seen, the sidings in the goods yard are pretty much full.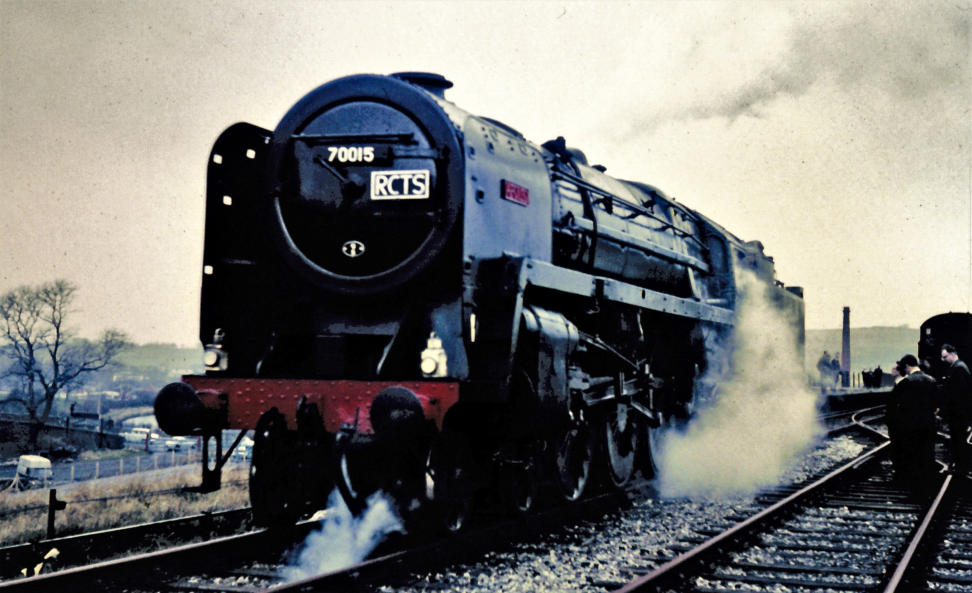 The Radnedge Family aboard the
steam crane in 1967
The breakdown train had been
sent from Lostock Hall Depot,
headed by a Stanier 8F engine.
This was the last steam locomotive
to visit the branch.
© www.white-coppice.co.uk 2018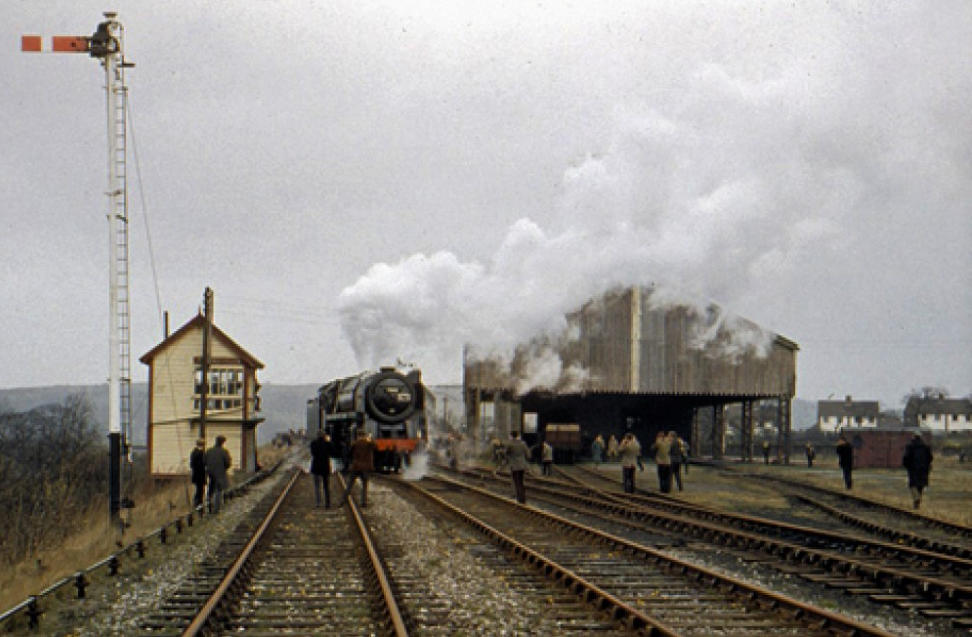 19/3/1967 - The Lancastrian Rail Tour pulled by Brittania class 70015 Apollo arrived at Feniscowles at 13.01 and departed 15 minutes later. For more info about this railtour visit
this page
19/3/1967 - The Lancastrian Rail Tour pulled by Brittania class 70015 Apollo arrived at Feniscowles at 13.01 and departed 15 minutes later. For more info about this railtour
visit this page . Here, Apollo begins the run round
(

© Blackburn & Darwen Life)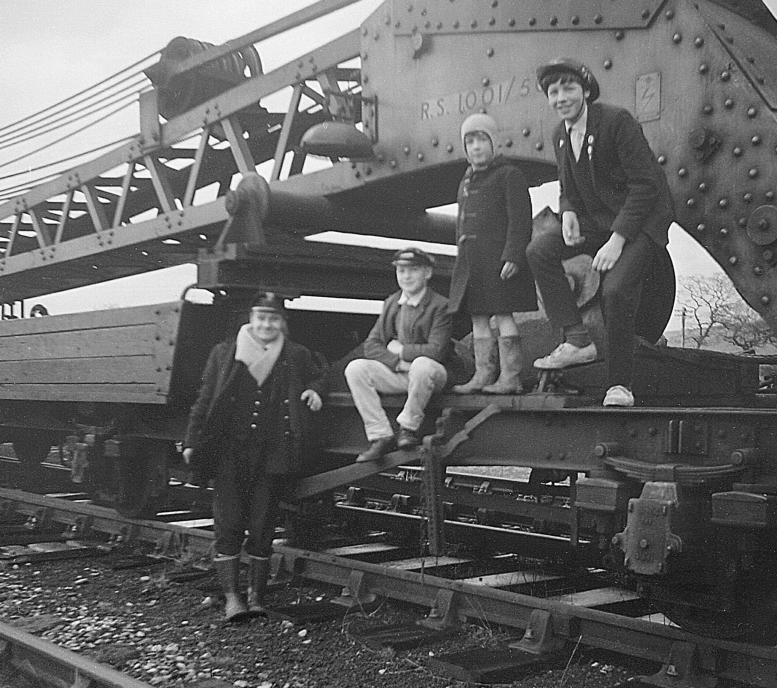 One of the brothers next to
the weekly shunter pulp train from Blackburn with a
consignment for the

Star Paper Mill