© www.white-coppice.co.uk 2018
6 miles NE of Chorley, it is a small linear
village on the A675. It is very rural and
is a great start/finish point for walkers
and cyclists. There are miles of paths
and tracks through the beautiful
Roddlesworth woods and its reservoirs,
and there is also easy access onto the
West Pennine Moors.
It is thought the village took its name
from connections it had in the distant
past with Whalley Abbey. The village is
served by one pub, an Indian restaurant
and a primary school. A little to the north
of the village there used to be the
famous Withnell Brick works. However,
they closed in the late 1960s though the
name is well remembered.
Abbey Village
is a village in the Borough of Chorley...
A

bbey Mill was built in the 1840s The
main reason the village exists is because
of the mill, which was erected in the
1840s. With the mill came houses for the
workers, and so the village grew from a
few remote farmhouses to the size it is
today.
The cotton mill closed many years ago
but the mill still exists, and has been
divided into smaller units, thereby still
giving employment to many people.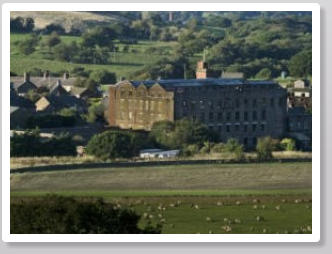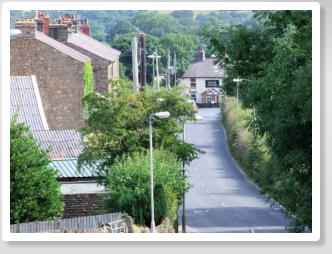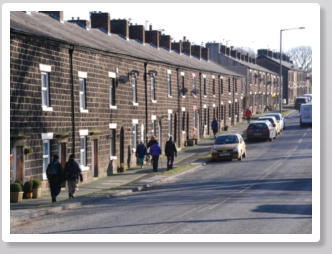 In 1869 the Lancashire Union Railway opened the Chorley to Blackburn line and this passed the village at its western end where a station was built. For reasons
known only to the railway company, they called the station Withnell (the name of the parish Abbey Village is a part of). Spotting the potential benefits of the Railway, a
long siding was cut through to the rear of the mill from the line south of the village. The cutting is still evident today.
A former resident, Geoff Snape, was born in Abbey Village, in the late 1930s. He told me "My father told me that his grandmother said that when the railway was
built, the navvies used to have bare knuckle fights at the Hare and Hounds. There used to be a small circular field outside the pub surrounded by a stone wall (now a
car park) and I cannot help feeling that the bouts would take place there but this is only my guess". He went on to say, "During the war, my father had an allotment
100yds from Gerrards Fold farm, and on the edge of the railway cutting, a couple of hundred yards from Withnell station (on the south side of the cutting). As a child
I was puzzled by the numerous bits of blue and white pottery which I used to dig up. Maybe this was the site of a navvy camp??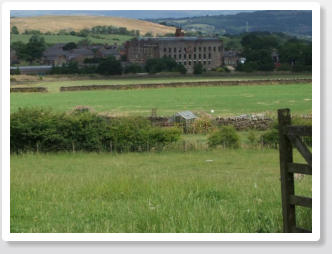 I am indebted to John Hardman (from Abbey Village). He sent me several photographs that show the village as it was in 1904. They are superb and show life as it
was over a hundred years ago. Enjoy these - they are without compare.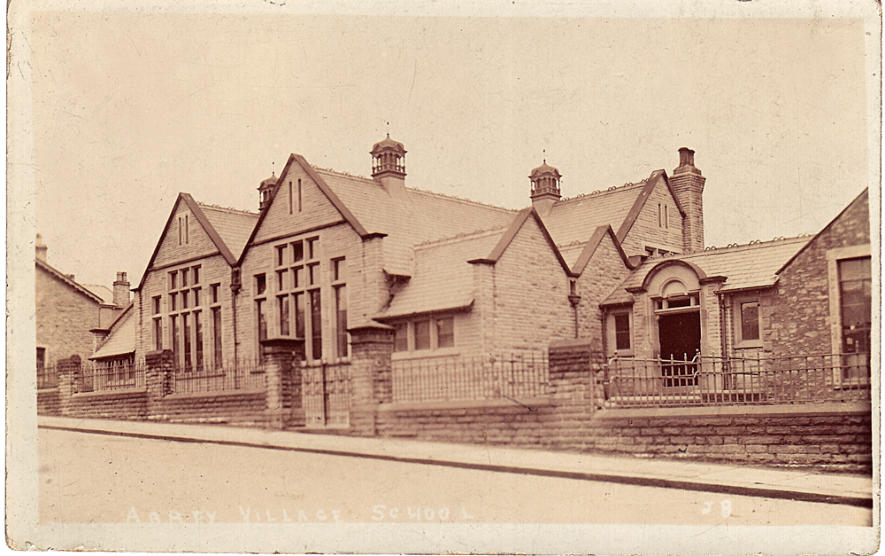 Abbey Village School - 1904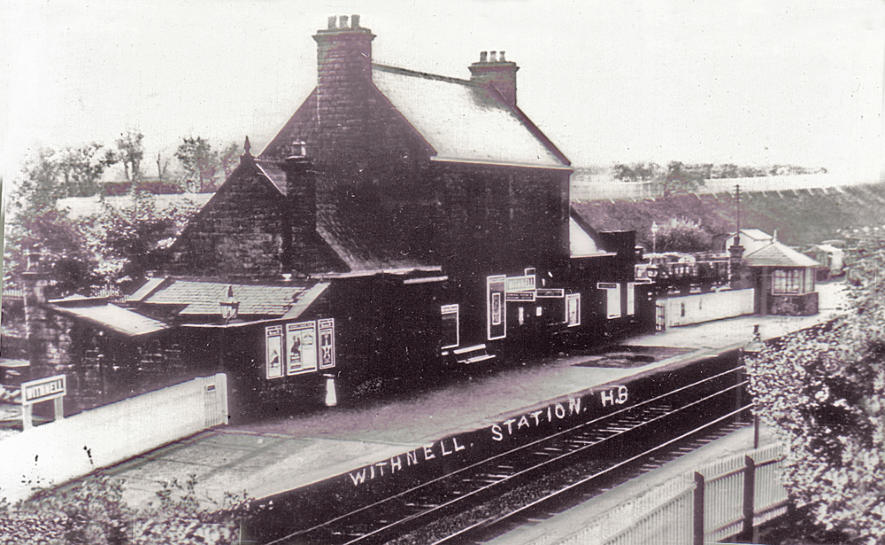 The railway station - no passengers - but plenty of freight in the sidings behind the station buildings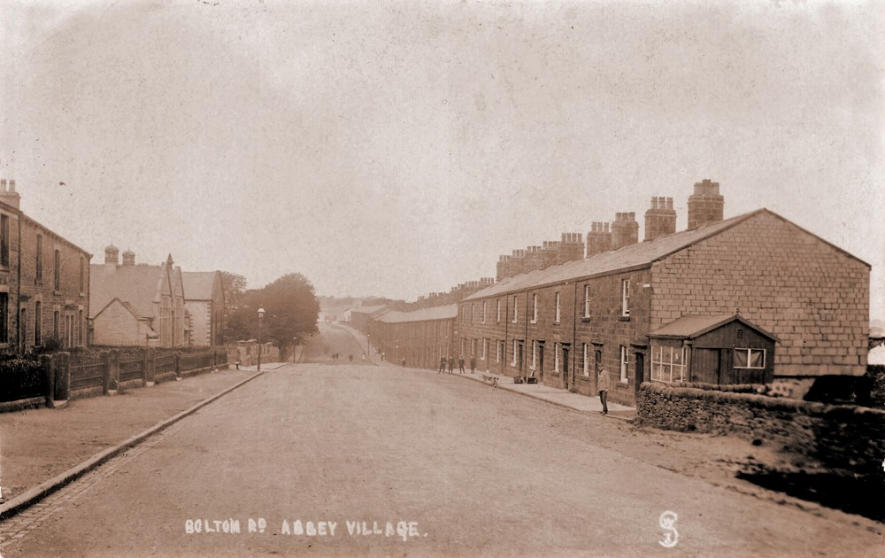 Abbey Village's main street in 1904. I wonder what the man outside the newsagents cabin bought? The cabin I've been reliably informed
once belonged to Ned Sullivan who sold soft drinks etc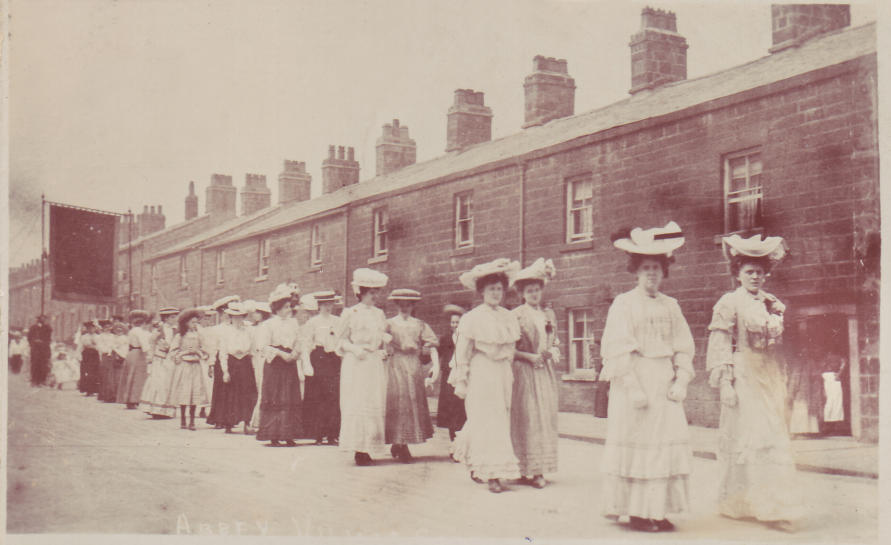 Walking Day and ladies from Abbey Village Chapel walk down the main street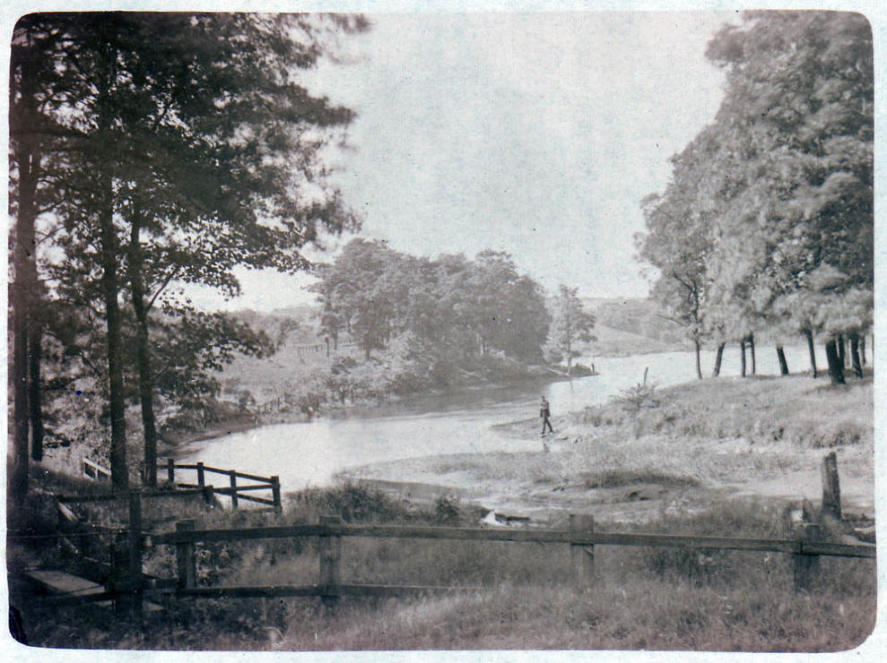 New Lodge in 1904. This reservoir is NNE of the village and is accessible from the farm track opposite the old Railway Station. It looks like it was as
popular with fishermen then as it is now. There's 4 visible in the photo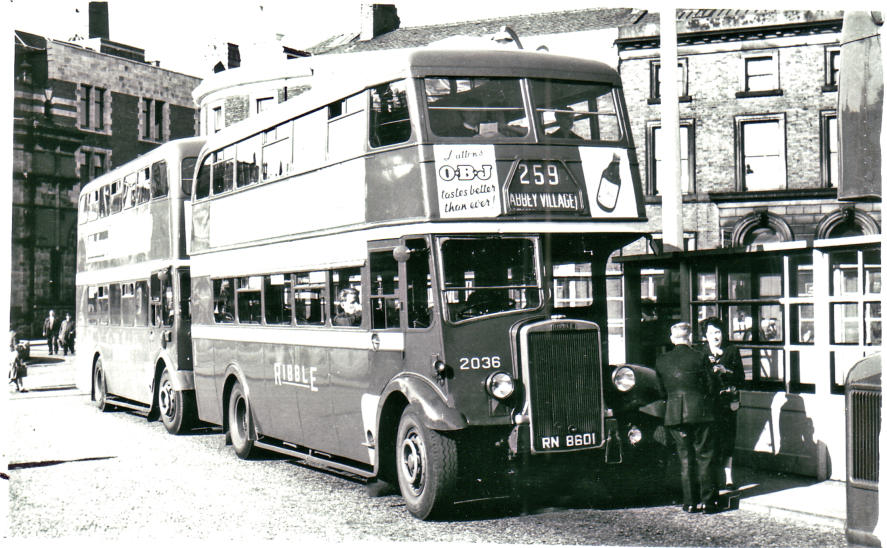 And finally, if you'd been into Chorley or Blackburn then the bus home was the 259, seen here at the Boulevard bus station, Blackburn